Shopify
As a Shopify partner for webshop setups and app development, we develop market-compliant solutions for customers.
We implement your Shopify shop

Shopify is a great way to start your e-commerce business. In addition to easy setup, Shopify offers a variety of ready-to-use integrations to marketing platforms (Google, Facebook) and the ability to sell through multiple channels.

In addition to the standard feature set, Shopify allows developers to create custom apps to extend the functionality of Shopify.

Shopify & Shöpping
As part of a project, we created an interface between Shopify and the Austrian market portal "Shöpping".

Currently, the interface supports the exchange of product data between the different shop systems. The app is currently in the evaluation process of Shopify and should be released within the next few days (as of 19.05.2020).

In the next few weeks, additional functions such as the data exchange of stock information or order information will be available.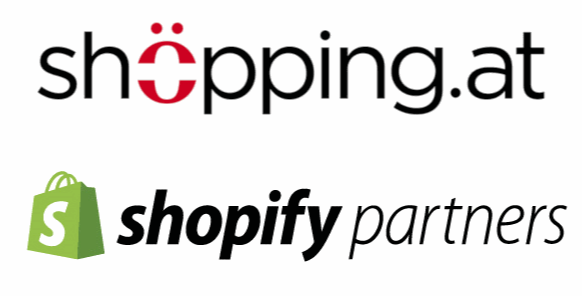 Link your Shopify store with Shöpping.

Are you interested? Then contact us and stay up to date about the current development of the interface.