SUPPLIoT
We stay awake so you can sleep at night. Our IoT solution monitors and protects sensitive goods along the supply chain.

The watchdog for your sensitive goods
Our product SUPPLIoT is an IoT data management platform for shippers and forwarders. We monitor your supply chain from production to your customers and beyond by connecting your logistics data to the Internet of Things. Our software enables our customers to move from a manually monitored supply chain to fully automated real-time monitoring without having to invest in new sensors. We use the data already available from telematic systems in millions of trucks and containers worldwide.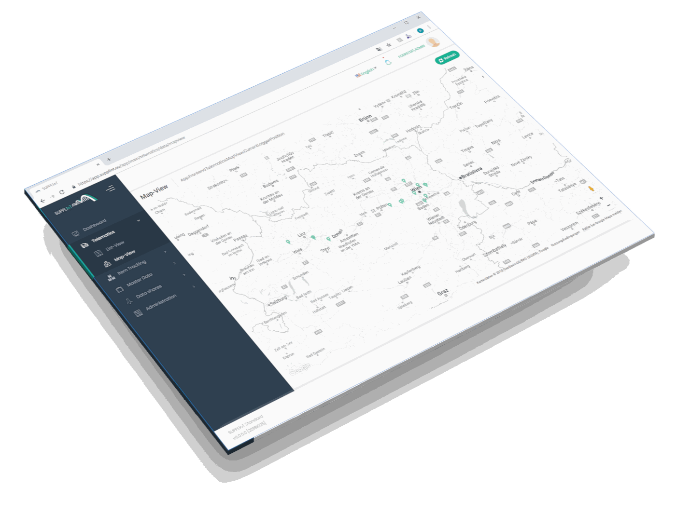 Temperature
Temperature-sensitive goods such as pharmaceuticals, hazardous substances and perishable goods can be monitored.
Position
When entering and leaving your warehouses, we use scanner data to inform you of the position of your freight. On the road we use GPS data.
If you provide planning data, we can even inform you and your customers about the expected arrival times.

Humidity
Do you want to find out where the paper roll you sent was damaged? Or do you want to avoid this damage at all?
Video streams
We combine video streams with position and time data!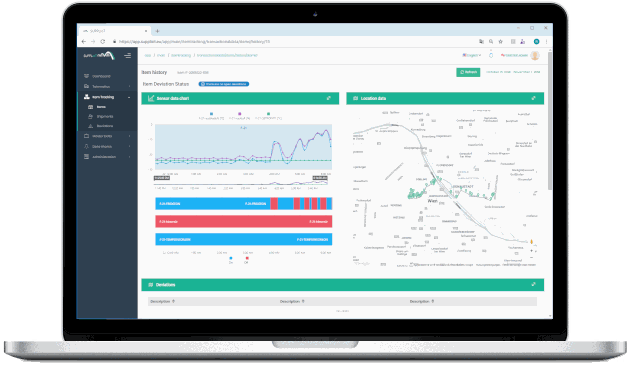 GAMP5 and HACCP Compliant
SUPPLIoT was developed under the guidelines of the pharmaceutical and food industry. We ensure a development and deployment process that complies with the GAMP5 guidelines issued by ISPE.

Alerting if necessary
The truck you booked has left the specified route? The cooling unit was configured to cool down to -20°C instead of heating to +15°C? Our system checks all your shipments every 5 minutes and sends you a notification via email, SMS or API!

Interfaces
We have developed SUPPLIoT for your development team. Our data can be accessed via extensive APIs. We also offer standardized APIs that allow you to send us your shipping data, scanner data and sensor data. If you have special API requirements for your data, we can integrate ourselves into your services.
Monitor your Supply Chain efficiently.
We would be happy to present our platform to you without obligation at a joint appointment.