​References

We can tell you a lot, but we'd rather convince you with an overview of some of our project successes.

Implementation
Manufacturing
​Commerce
WooCommerce
easygoinc. GmbH

Spontaneous escape from everyday life planned? No problem, easygoinc. makes it possible! With an extensive range of flexible system solutions and musthaves, the classic van is converted for everyday camping and the dream of a mobile home for independent travel comes true.
The high degree of individualisation that easygoinc. offers its customers is also taken into account in Odoo. The modules sales, merchandise management and warehouse as well as especially the production were in the centre of attention. In addition, a connection to the e-commerce solution "WooCommerce" was desired.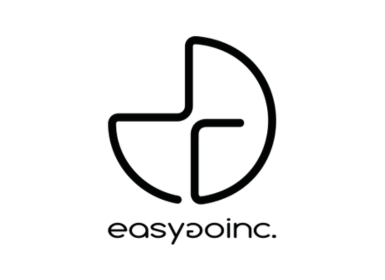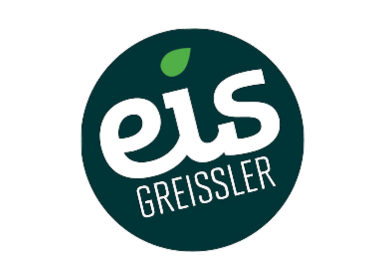 Implementation
Inventory Management
Eis Greissler
​From milk to ice cream and from the country to the city. What started with organic products made from home-milked milk is now - thanks to a creative summer-hole idea - the manufactory Eis Greissler. In the meantime, making ice cream has become a passion, with Blochberger relying exclusively on natural ingredients.
Within the scope of the joint project, special attention was paid to the complete integration of the flow of goods, including the necessary interfaces to production machines and logistics providers. Mobile industrial scanners enable continuous tracking and tracing. In addition, an intuitive web interface was created that enables booking as well as internal management of plant tours and visits in the experience area.
Energy
Field Service
Inventory Management
Implementation
e.t.u. Elektrotechnik Unger Gmbh

​Elektrotechnik Unger specializes in electrical installations and alternative energies. With its years of experience and state-of-the-art technology, e.t.u. creates sustainable solutions for customers.
Here we were faced with the challenge of mapping the entire customer journey. Everything was taken into account, from acquisition to funding processing and the installation of technical equipment to billing and the mapping of support cases. In addition, interfaces were created to other systems, such as accounting or external suppliers via Datanorm.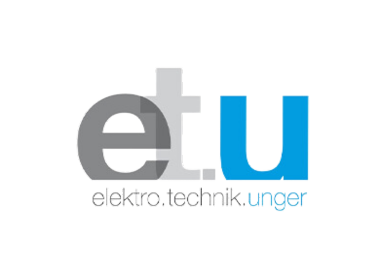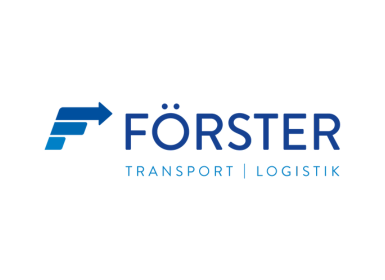 Implementation
Branch solution
Logistics
Förster Transporte- und HandelsgmbH

The FÖRSTER Group dispatches, stores and delivers goods with special handling requirements, primarily within Austria. Förster Transporte specializes in food and frozen goods, while Pircher & Pircher transports vehicles as well as self-propelled working machines.
On the technical basis of Odoo, we have created the digital workplace "Fredi4Drivers" for drivers. Mobilely available, strongly networked and highly efficient, the new digital delivery process runs.

Implementation
Custom
KIMUS Kindermuseum Graz GmbH

The Graz Children's Museum FRida & freD is there for all children and wants to be - in the truest sense of the word - a "graspable world". The programs provide the opportunity to better understand the world in its diversity and complexity.
The child-oriented exhibitions are realized independently and/or with partners. In Odoo, the entire project process is mapped from the first prototype to the final, interactive "Exhibits" - whether planning, purchasing, organization, merchandise management and warehouse management, cost control, billing or finally the rental of the exhibits.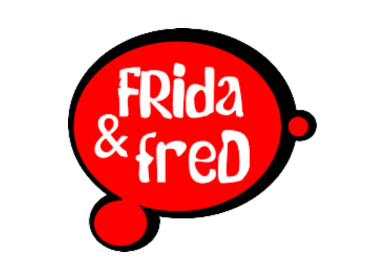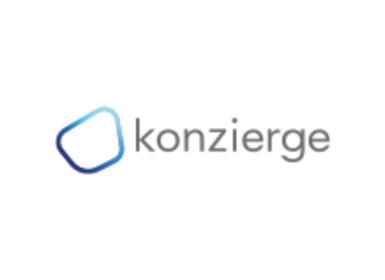 Implementation
Consulting
Konzierge – All-in-one solution for contract creation

From client inquiry to ready-to-sign in just a few minutes", that is the goal of the start-up "Konzierge". And with the self-developed all-in-one solution for contract creation, this should be possible. The company uses Odoo to handle all business processes from CRM to project management to invoicing digitally, efficiently and professionally right from the start.

Implementation
Manufacturing
Kühtreiber Gesellschaft m.b.H.

Our customer Kühtreiber deals with the processing of thermoplastic material by injection molding as well as the production of plastic molds.
The project was initiated with a view to digitizing the central business processes. In addition to numerous administrative processes, particular focus was placed on an efficient warehouse/ordering system for materials and raw materials as well as partially automated production planning.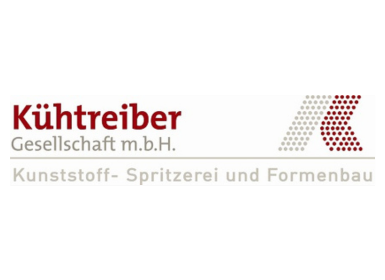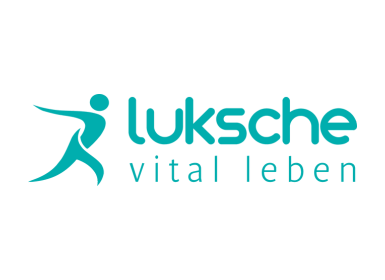 Implementation
Branch solution
E-Commerce
Medical
Consulting
Luksche GmbH

"Luksche - vital leben" has made it its business to be the number one contact for well-being & health issues from birth to old age. The Austrian medical supply store with its own orthopedic workshop operates branches in Vienna and Lower Austria as well as its own online store.
Optimized order suggestions, correct stock management, simplified accounting and a new appearance for the website and online store were central requirements. Also part of the project was the connection to the Austrian e-card system and the partially automated, tariff-based billing with the health insurance companies. By replacing an industry solution with Odoo, Luksche made a strong investment in flexibility, user-friendliness and future viability of the software.

Manufacturing
Implementation
Consulting
Webdesign
Organic Tools GmbH

Organic Tools develops and distributes smart tools for managers of agroforestry systems, with which the laborious manual work is facilitated by adapted technology and the added value is increased.
Various isolated applications were in use, which were replaced for the efficient, digital handling of all relevant business processes. In addition, there was a high demand for marketing integration and the creation of central interfaces (e.g. logistics). The rapidly growing company also relies on the distinct scalability of Odoo.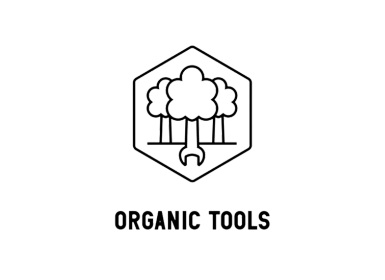 Implementierung
Consulting
Warenwirtschaft
Schwimmsport Steiner GmbH

Mit über 30 Jahren Erfahrung im Schwimmsport betreibt die Familie Steiner erfolgreich das größte Schwimmsport-Fachgeschäft in Wien. Die zugehörige, renommierte Schwimmschule Steiner bietet zudem Schwimmkurse für Kinder und Erwachsene an.
Im gemeinsamen Projekt fokussieren wir zu Beginn auf die Abbildung und Optimierung der Warenwirtschaft, um den Weg zu ebnen für eine gelungene Umstellung der Filiale auf das Odoo-Kassensystem.
Migration
Consulting
Energy
Sonnenverstromer GmbH

Our customer Sonnenverstromer has made it its mission to drive the energy transition - away from fossil fuels to using the sun! Sonnenverstromer is a wholesaler that targets energy companies and small tradesmen in its B2B business.
As a first step, we migrated from Odoo Community to Odoo Enterprise, which gave us more options as the project progressed. Together, we then paved the way for planned optimizations on the website. Another priority was the topic of financial accounting in order to make the internal processes in this area even more efficient.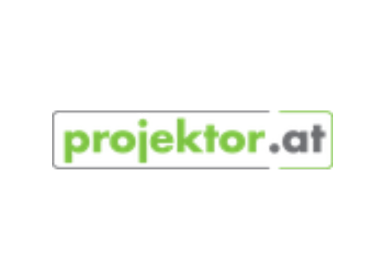 Takeover
Migration
Consulting
projektor.at Präsentationstechnik GmbH

​As a provider of projektor.at offers consulting, planning, installation, rental and maintenance of presentation technology and classroom equipment. The experienced team provides support from planning to ongoing operation of room installations and also undertakes equipment-specific training.
In the project cooperation, a special focus was placed on the topics of merchandise management and optimization of relevant core processes. In addition, a successful migration from Odoo On Premise to Odoo.sh was carried out.

Energy
Field Service
Inventory Management
Implementation
wir sind solar unger gmbh

"Clean energy for Austria and everyone who lives here" - nothing less is the goal of our customer "we are solar unger". Smart energy solutions in the form of photovoltaic systems, electricity storage tools and storage systems paired with service-oriented project support make we are solar an all-in-one provider.
With our experience from previous implementations in the electrical engineering sector, we were able to implement processes tailored to photovoltaic projects in Odoo. In addition to mapping the project process, our solution also covers merchandise management incl. Datanorm interface, warehouse management, field service assignments, invoicing and the company's internal knowledge management.